Zenkgo
Share
Regular price
Sale price
$29.90
Unit price
per
Sale
Sold out
Zenkgo Organic Raw Beet Root Powder- Contains Natural Nitrites and Antioxidants - Supports Stamina, Circulation Superfood Plant-Based Ingredient, Heart and Muscle Health, Vegan
| | |
| --- | --- |
| Item Form | Powder |
| Brand | Zenkgo |
| Number of Items | 30 |
| Unit Count | 4.2329 Ounce |
| Item Weight | 360 Grams |
ANTIOXIDANT SUPERFOODS: Beets are an extremely potent anti-oxidant superfood. For instance, betalains are effective antioxidants extracted from beet root, which have been shown to promote oxygen delivery, and reduce the risk of some cancers, cardiovascular and cerebrovascular diseases, and liver and kidney damage.

NATURAL ENERGY SUPPLEMENT: Beets are rich in nitrates - compounds shown to improve blood flow and relax blood vessels. As your blood flow starts to improve, your body begins to receive more oxygen and absorb more nutrients, helping you increase energy and improve athletic endurance. Our organic beet extract gives your cardio health the best it deserves.

UPGRADED TECHNIQUE, PERFECT SOLUBILITY: Compared with 90% of beet root powder on the market, our raw beet root powder uses an upgraded technique extraction technique, which is to juice the whole beet and then dehydrate the juice, rather than dehydrating the whole beets and grinding them into powder. As a result, our beet root powder can be 100% dissolved.

PURER COLOR AND MORE INTENSE TASTE: We provide the best quality organic beet root with beautiful red color that comes from important antioxidants. Simply mix it with water, juice, or smoothies, or use this healthy bright red color as the natural coloring of your food. Besides, that extra sweet flavor is a bonus!

SAFE AND GENTLE FORMULA: Our Zenkgo Raw Beet Root Powder is organic, Non-GMO, Vegan, and Gluten-free, with no major allergens(milk, eggs, peanuts, tree nut, fish, soy, shellfish, and wheat), no artificial preservatives, flavors, or colorants. No magnesium stearate, no stearic acid. The main ingredients are manufactured in the USA.
View full details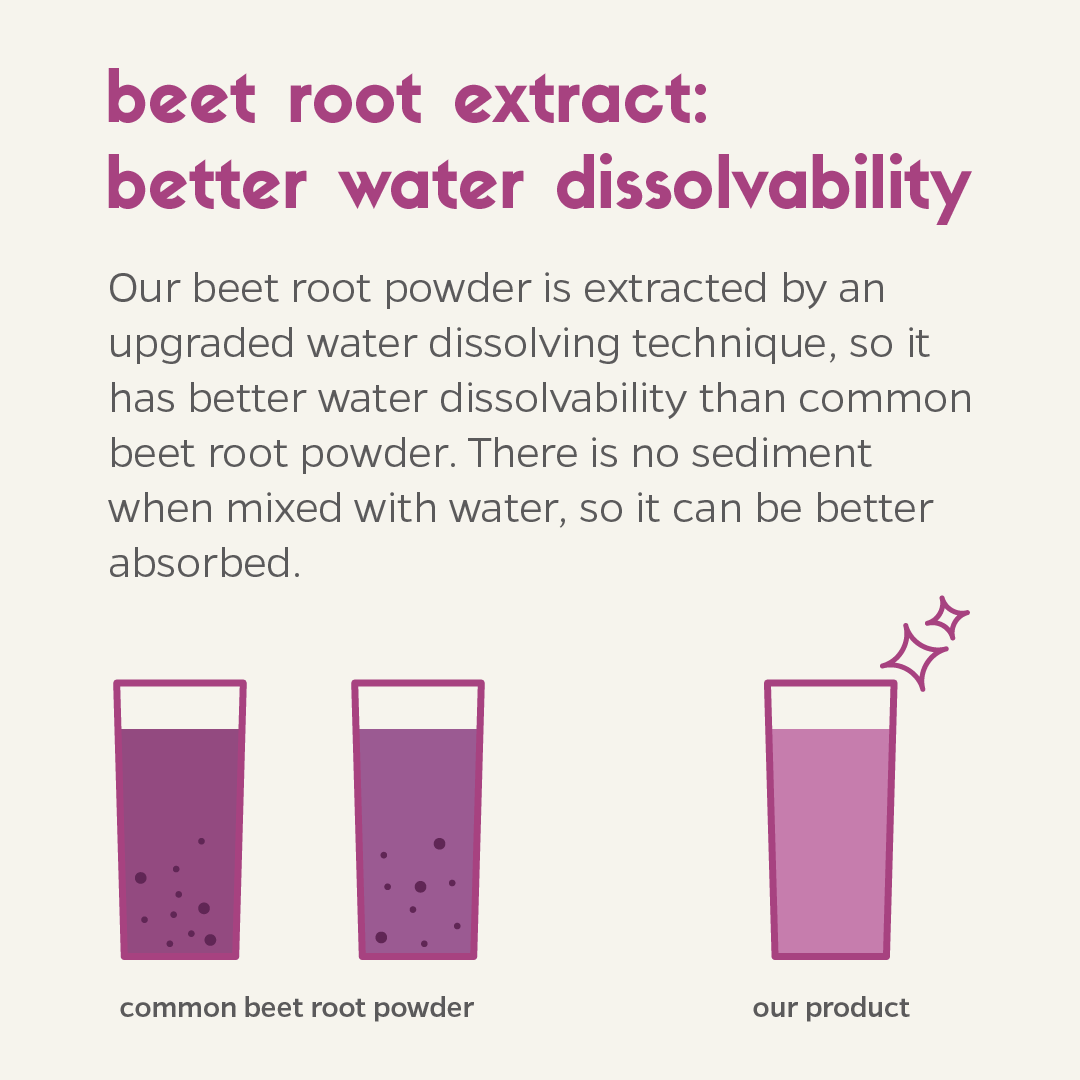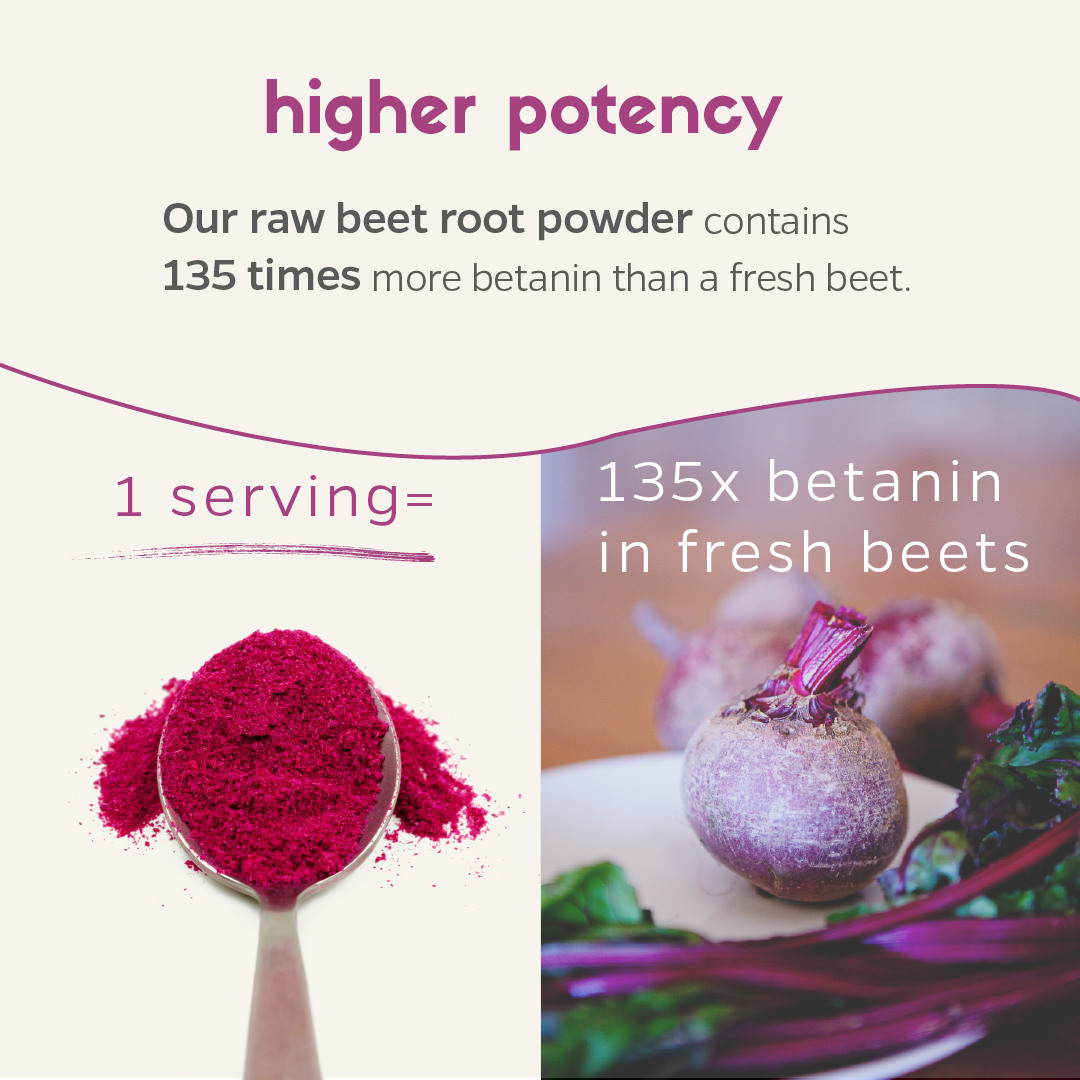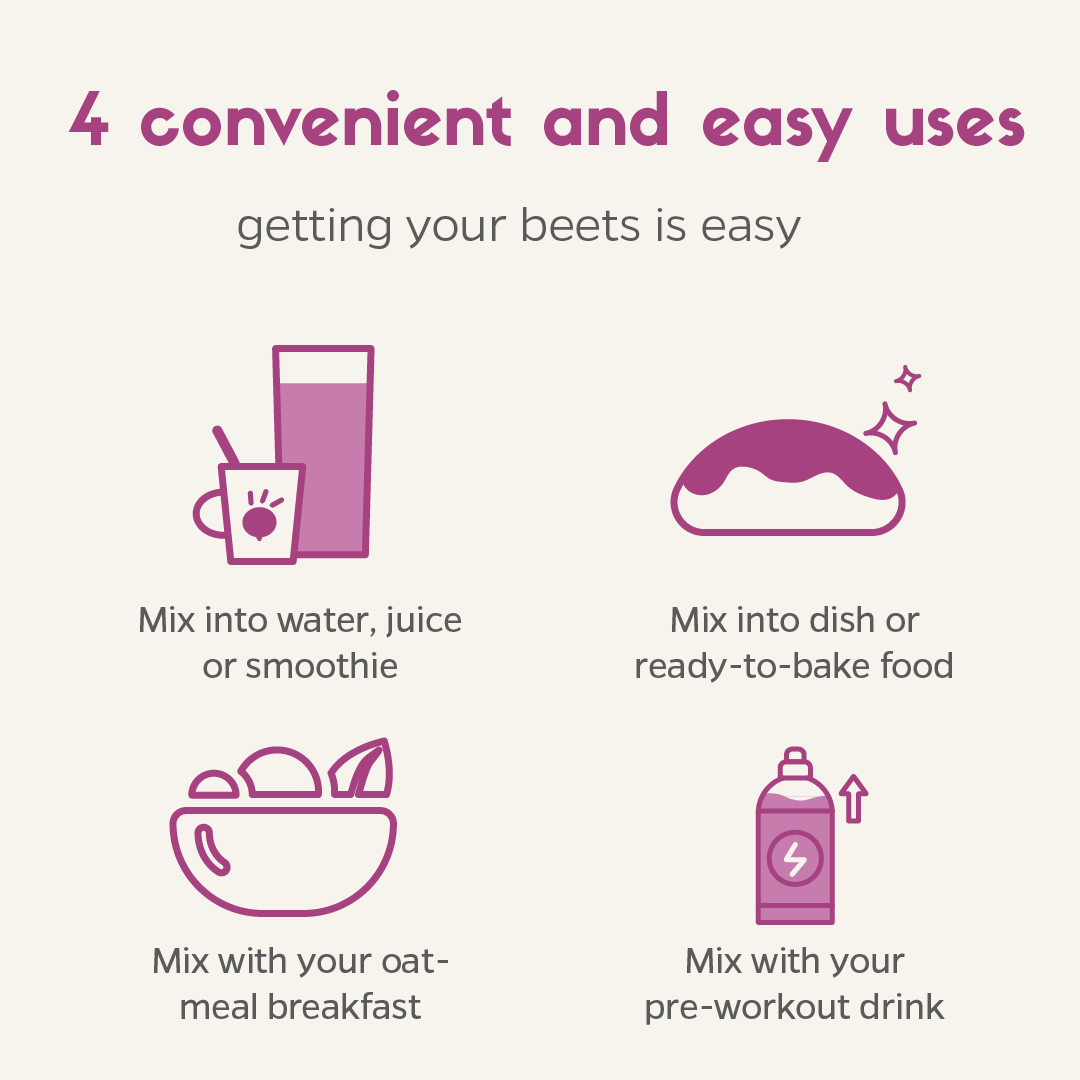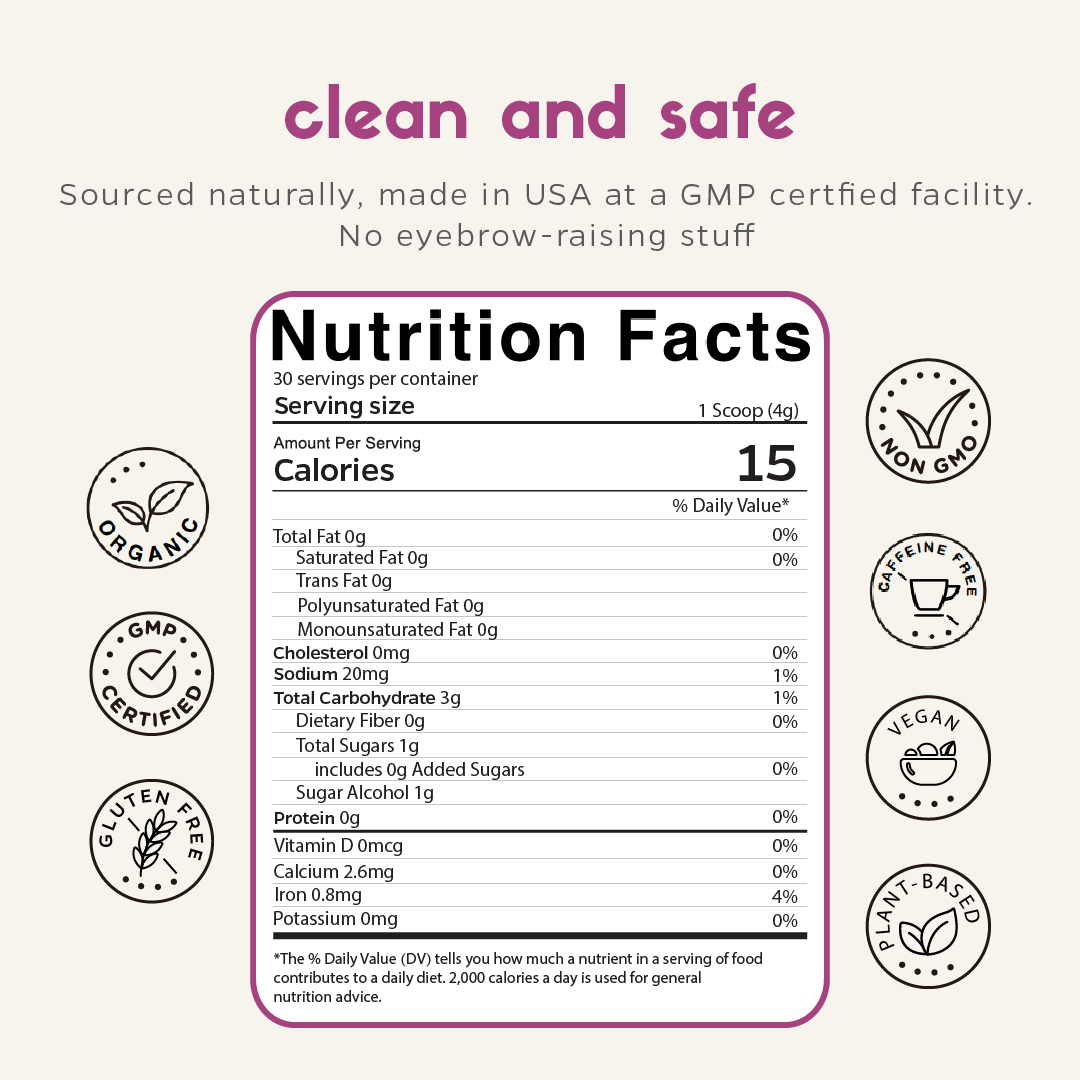 Section
Drop element here!
Anton
I am a huge beet fan. As a person with gallbladder and liver problems I have it in my menu for many many years. Beetroot gently stimulates the outflow of bile, fights with inflammation in the area. Beetroot also helps to soften the stool in case of constipation. This vegetable is extremely beneficial for the health of the heart and blood vessels. Studies showed that beetroot may prevent the development of liver diseases; eliminate intestinal problems; help renew the blood; help to lose weight; stimulate digestion; maintain the health of the musculoskeletal system and boost immunity. And I truly believe in this! This is why I've been eating beets raw and cooked. This time I've decided to try a powder. This product is raw organic beet powder. Eating beets raw is one of the healthiest ways to eat beets: they are low-calorie, full of antioxidants, minerals and vitamins; it's a wonderful source of fiber too! But please please be careful with overeating it, read about side effects and/or consult with your doctor if you have medical conditions (for example beetroots may lower the blood pressure; or when eating excessively - upset your stomach). The delivery was fast (2 days I think), the jar has a sealing protection so the powder is secured during the transportation. Upon opening the jar my first thought was: «Omg, was it used? It's only half way full!" But then I realized there was a sealing protection and it is a brand new jar. I decided to weight it. The jar says 120gram of beet powder. The weight of a jar with a powder (no lid on, see pictures) is 159gram, what means YES, there is 120gram of product as it's stated. And YES, it's supposed to be the half way full. The powder comes with a measuring spoon. There are 30 servings per 120gram container. I normally mix one measuring spoon with 8 oz of regular filtered water. The powder itself is sweet, but when mixed in water the sweetness is almost going away. I also tried to add it to the dough when was making muffins. I added 1 scoop to the big batch of dough (for 24 cupcakes) just for coloring and the color of raw dough was amazing - slightly pink. However, the baked muffins didn't have any pink coloring in them. If you want to experiment with adding powder to your ready-to-bake dough for coloring I would suggest to add more powder. (I hope this note will be helpful for anyone reading this review). Overall I'm happy with this powder. It's simple, it's organic. Yes, I would purchase it in the future.
TinaGeane2
I've been using beet root supplement for a couple years & have tried quite a few brands. I'm really impressed with ZENKGO Organic Raw Beet Root Powder for a few reasons. 1 which is always my game changer it is very small grit, which makes it easier to mix, it is very water soluble - I love how easy it mixes up. I put it in a mixer cup add cold water & I like to add my powdered collagen, biotin at the same time. Its Organic. Antioxidant support along with blood circulation boost. Beet Root supports our cardiovascular health. I feel beet root gives me a energy boost. I take it in the afternoon. It does taste like Beets but I'm buying beet root not kool-aid. I don't mind the earthy beet taste but you can mix it with juice or my collagen/biotin powder taste like tangerine so I don't even taste the beet. But I have drank it alone it's not bad. All in all I like this Beet Root Powder! Definitely recommend it- The 12.7oz container has 90 servings which is a deal that's 3 months worth! Stay Healthy