Zenkgo
Share
Regular price
Sale price
$29.90
Unit price
per
Sale
Sold out
Calm & Mood Support Supplement, formulated with Lavender Extract, Magnesium, 5-HTP, L-tryptophan, Ashwagandha Extract, Mucuna, L-Theanine, VB6 to Promote Relaxation & Relieve Stress, Natural Ingredients, Non-habit Forming
NATURAL CALMING MOOD SUPPLEMENT -

This powerful formula is designed to help relax your mind and body in one dietary supplement. It is great for women and men looking for an effective stress relief supplement.

PROVIDE NATURAL SLEEP AID -

In addition to helping you promote a positive mood, this stress-relieving blend also promotes more restful sleep. Only natural ingredients, for a gentle improvement in your health.

10-in-1 CALM SUPPLEMENT - At Zenkgo, we believe in supplying nutrients that are "no more" than what is actually needed and "no less" than what is essential.

10 premium ingredients were carefully selected by our food scientists - Lavender extract, Magnesium, Vitamin B6, 5-HTP, L-tryptophan, Ashwagandha extract, Mucuna extract, L-Theanine, Lemon balm extract, Chamomile extract.

NON-HABIT FORMING FORMULA – Unlike other calm mood support supplements, Herbal Mood chooses to use mainly plant-based ingredients, and provides a non-habit forming, natural and drug-free formulation to support your sleep. Only natural ingredients, for a gentle improvement in your health. Take only 1 capsule a day.
SAFE AND GENTLE INGREDIENTS –

Our Zenkgo Herbal Mood Plus is non-GMO and gluten-free, with no major allergens (fish, milk, eggs, peanuts, tree nut, soy, and wheat). All ingredients are natural and made in the USA at a GMP-certified facility.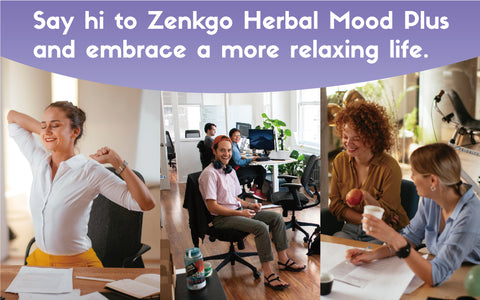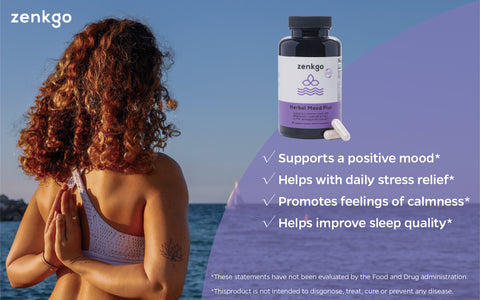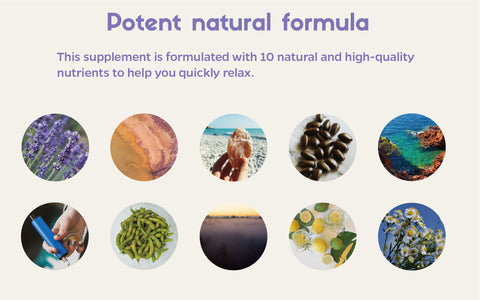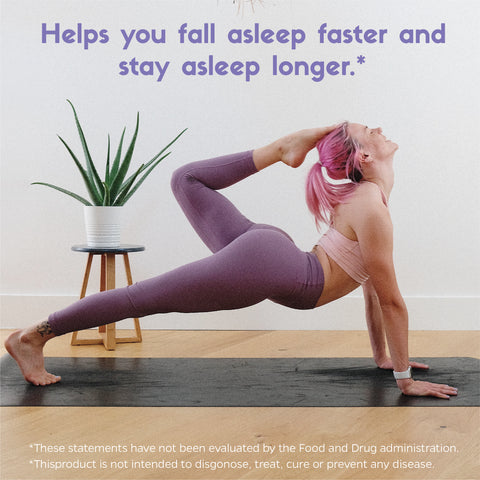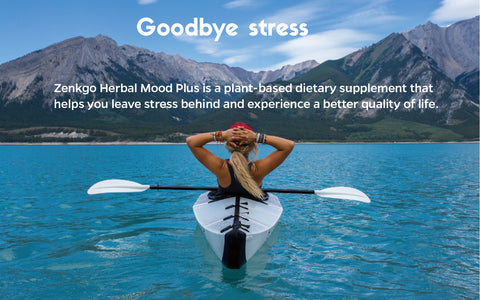 View full details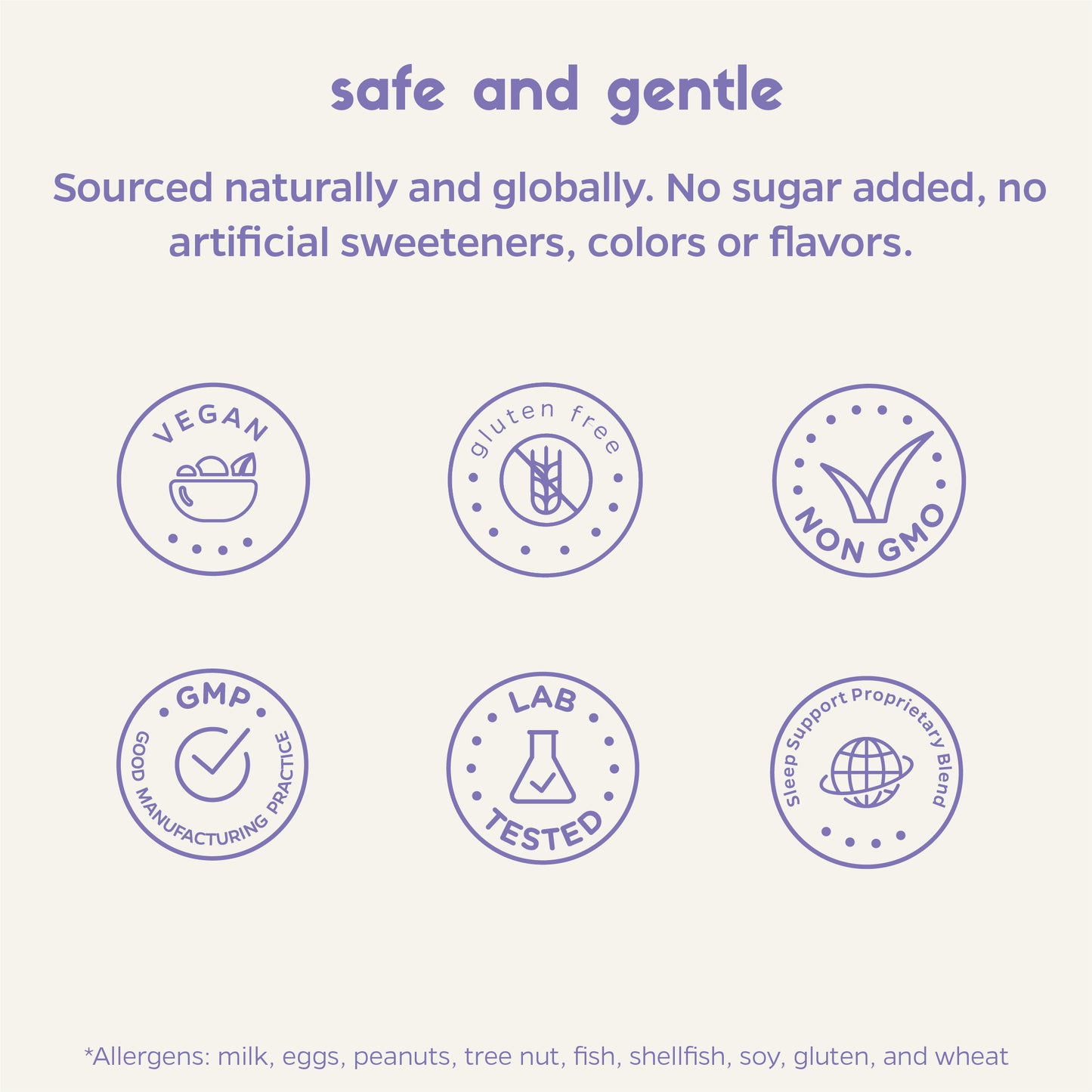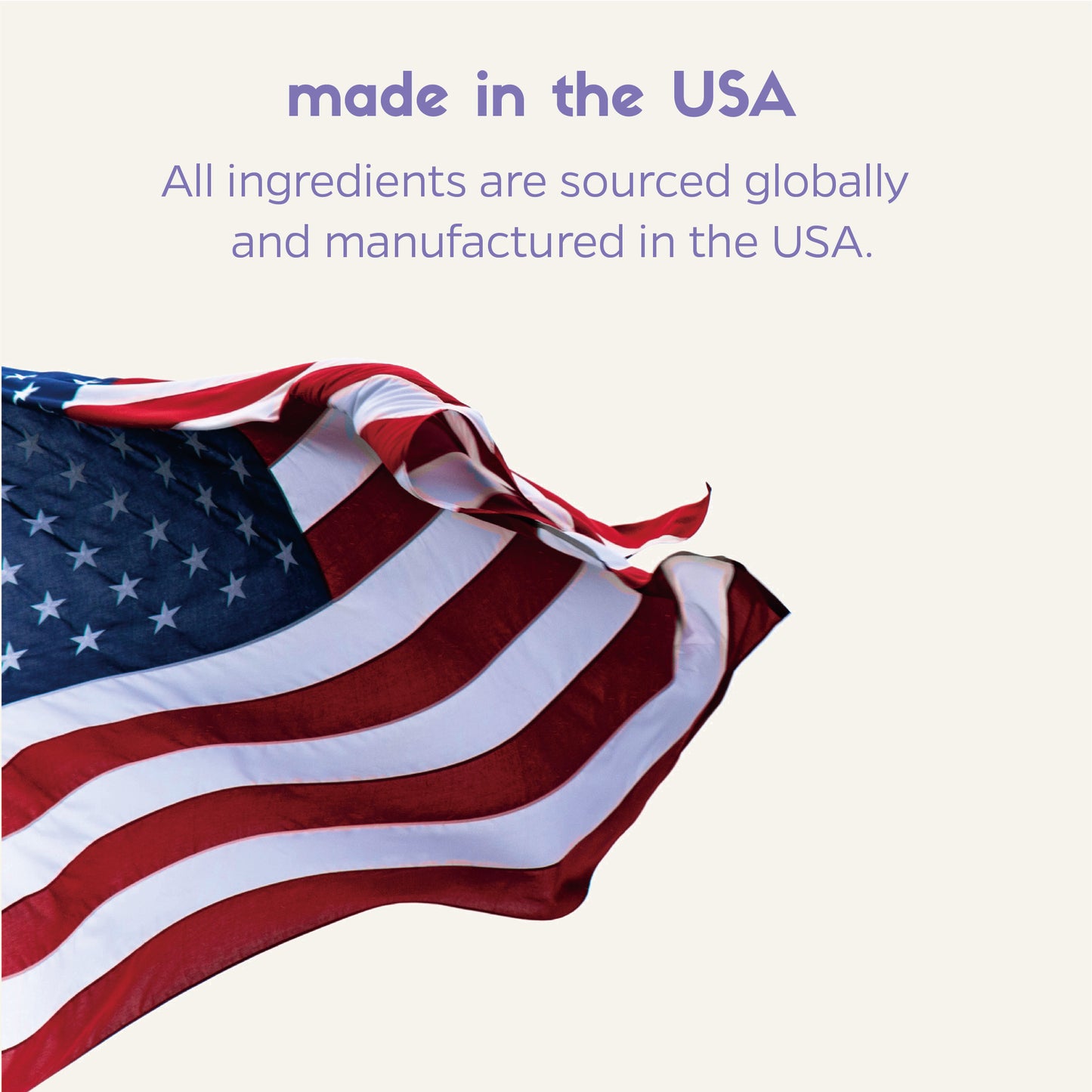 CALM DOWN, SAY GOODBYE TO STRESS
All feelings matter, our mood support supplement was made to calm emotions and stabilize the moods. With safe and gentle herb-based ingredients helping the body produce serotonin naturally, relieve stress, assist moods and promote calmness.*
LIVE IT UP, SAY HELLO TO HEALTH!
Vitamin E, Calcium and Ashwagandha extract play roles in relaxing muscles, and supporting skin, bones and joint health. Lavender extract has a relaxing effect which could be used to eliminate tension and anxiety, and help you have a great bedtime.
10-in-1 SUPPLEMENT
All feelings matter, our mood support supplement was made to calm emotions and stabilize the moods. With safe and gentle herb-based ingredients helping the body produce serotonin naturally, relieve stress, assist moods and promote calmness.*